Wedding Invitations can cause quite a stir for bridal couples, so today I want to tell you that this does not need to be the case. Relax! Wedding Invitations have come a long way from the stereo-typical white card with the gold lettering and edging. In fact, so much has changed over the last couple of years, as more and more bridal couples want to express their personalities on every aspect of their wedding, and this includes the Wedding Invitation!
As Wedding Celebrant I always remind my couples that their wedding day should reflect them, their love for each other, and their personalities, and therefore they can personalize their wedding ceremony as much as they want to. This includes that very special Wedding Invitation that you want to send to those special people to share this special moment in time with!
Having said this, take a look at this highly original Wedding Invitation created between me and my darling Nick when we decided to get married!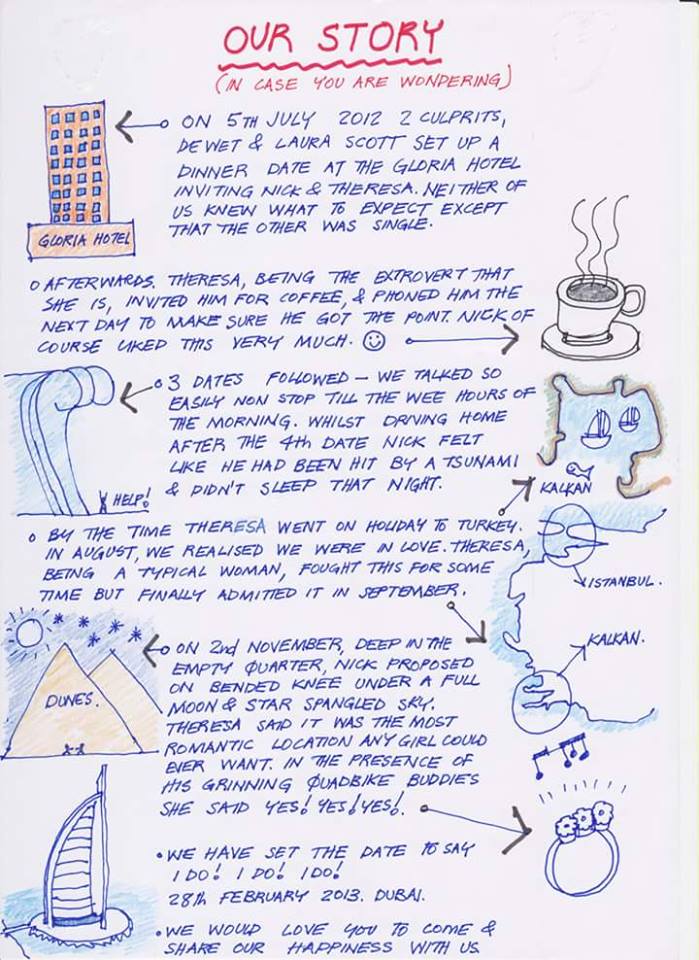 We wanted something very creatively different, and we wanted it to tell our story of how we met, and what led up to Our Wedding. We had so much fun creating this, it was hand written by him, and he was also the artist who made the drawings! In fact I'm smiling from ear to ear as I'm writing this!! Our Love Story on a page! And then we emailed it to our friends and loved ones that we wanted to celebrate this happy event with! Our Wedding Invitation was an absolute hit, and one wedding photographer posted on social media : this is the best wedding invitation I have ever seen!
The purpose of today's blog is to get bridal couples to think outside the box when it comes to your Wedding Invitations! You can be as romantic or as quirky, as wild or as tame, as bright or as pale, as glitterati or subtle as you wish! The "Wedding Invitation" sky is your limit!
Are you having a Beach Wedding? Let your wedding invitation reflect that with picture of you two frolicking on the beach, perhaps some shells and beach sand, you get my drift?
Are you planning to get married on a yacht? Why not opt for a Nautical Themed Wedding Invitation.
Planning a beautiful Wedding Ceremony in the forest? Why not create your Wedding Invitation with a picture of you two in the forest.
Perhaps you're planning a Destination Wedding on a Greek Island, then why not use a stunning scenic picture of your destination for your Wedding Invitation?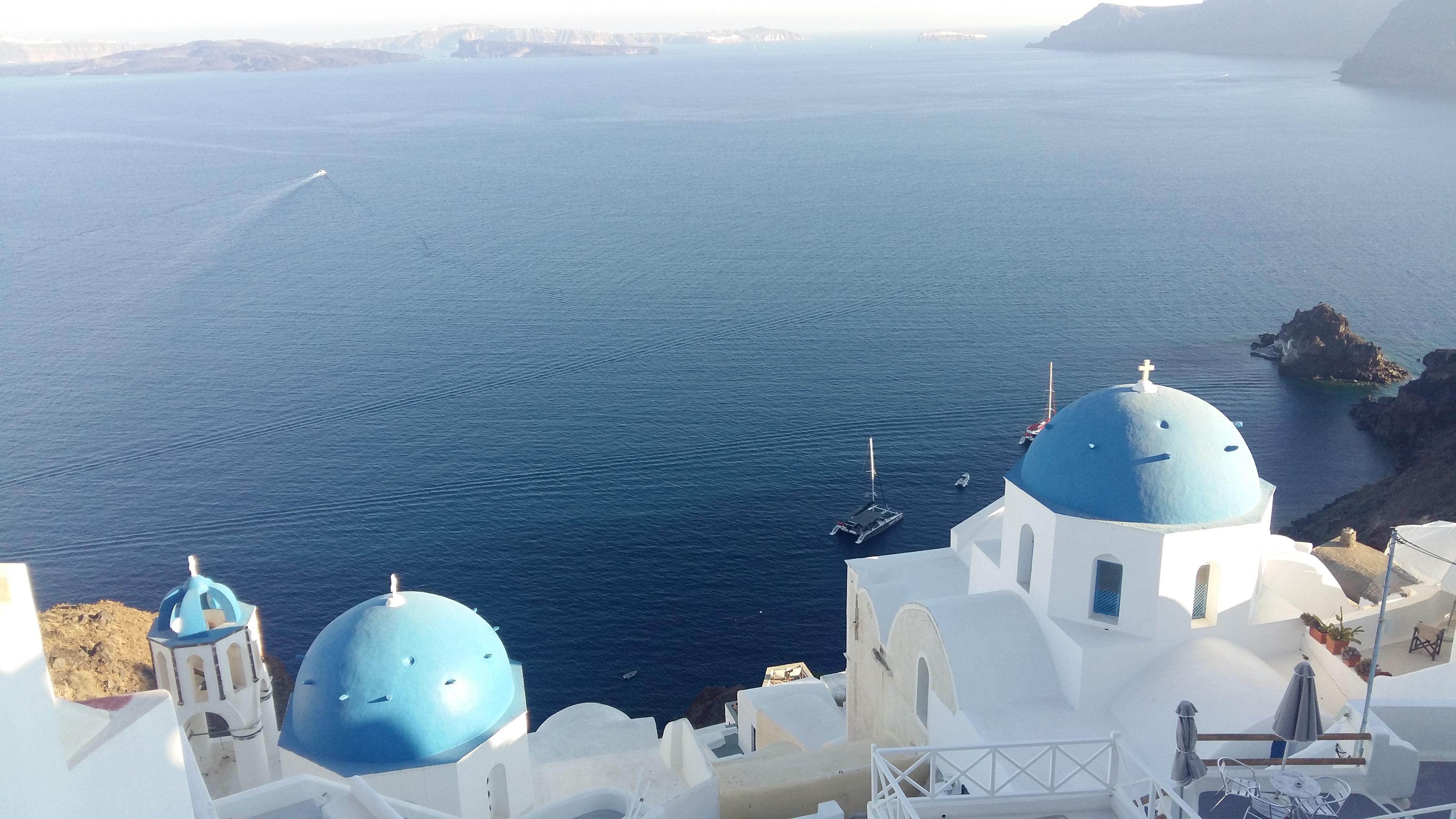 Somewhere in Italy????? How about this for inspiration: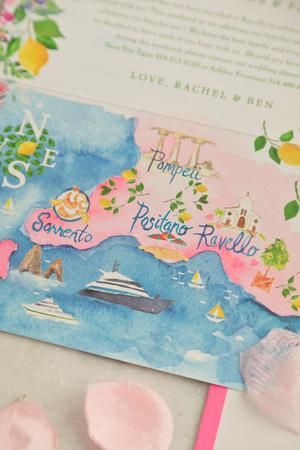 You get the idea? Its such fun nowadays to be extremely creative when it comes to all aspects of your wedding, and imagine the joy and happiness on the faces of your invited guests when they receive your highly original wedding invitation!
Something to consider as well: why not email your unique beautiful Wedding Invitation to your guests, as nowadays this certainly seems to be trending. After all, we are living in the digital age. So instead of spending a ton of money on the printing costs etc, rather email, as this way you can be sure your guests will most certainly keep the digital version of your gorgeous Wedding Invitations and it wont eventually land in the bin, which is what unfortunately happens most of the time.
Your Wedding Invitation is a mirror of you two, so make it you! Have tons of fun as you design and create your very unique and fabulous wedding invitation. And if you do like the more traditional wedding invitation with gold or silver embossing, then do it with so much flair and style! The main thing to remember: this is all about YOU!