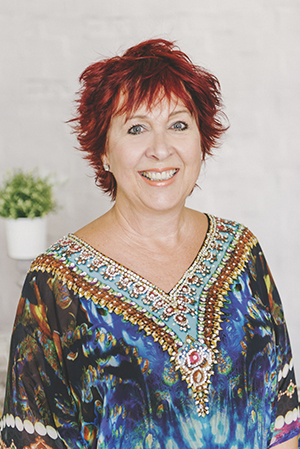 Theresa Du Toit
I love weddings!!!!! I am absolutely passionate about weddings, wedding ceremonies, marriage, love, romance and count myself as an expert on how to have a happy marriage!
How can I say this? I've had the joy of being blissfully happily married for more than 32 years!!!! I've been through the young newly married phase, having children and raising them, to marrying at a later stage in life again, with no kids in the house, and experiencing the ease of being married to your soul mate! On both counts I loved being married, and the joy, happiness and utter contentment from being married to your soul mate is just phenomenal!! What a privilege and joy to impart words of love, life and wisdom to you as a couple on your wedding day! To be able to share insights and practicalities about Life, Love and Marriage as we celebrate your love for each other! Needless to say: I love people, I love weddings and I love marriage! Your wedding day should be such a celebration of who you are, and an expression of the love you have for each other!!! How I would love to conduct your Ceremony on Your Wedding Day!

Your wedding day is a celebration of your love for each other, sharing it with your family and friends!! Its all about YOU!
The ceremony should be a tapestry of your love in all its beauty for all to see! A story of Love, Hope, New Beginnings and Adventure. Adding to it your very personal little nuances to make your wedding day a day to remember for the rest of your lives!
My responsibility is to conduct the celebration of your wonderful love story as you step out in the beautiful new adventure of Life and Love as a married couple!
international destination wedding
celebrant
your international destination wedding celebrant
Planning a destination wedding that is not in Dubai?
I conduct wedding ceremonies anywhere in the world, and thus far have done so in Sri Lanka, Bahrain, and South Africa. Later this year I will add beautiful Tiblisi, Georgia, to my growing list of destination wedding countries!
South Africa.....Sri Lanka.....Bahrain.....Tiblisi.....
not only for the young ones!
Love and marriage is certainly not only for The Young Ones, as the song goes!
No matter what our age, love can happen a second or even a third time around.  Just imagine having this chance again, walking towards the love of your life, starting a whole new chapter of life and marriage together, celebrating two families becoming one.
Its never too late for love and marriage!!!!
what is marriage all about?
Marriage is the ultimate joyful experience of two people sharing their love for each other selflessly. It is a deep covenant commitment. Treating one another with respect and honor, knowing that you can trust each other implicitly, secure that your love is sacred!
When you look at each other in a moment, and love pours out! When you snuggle up together with deep contentment, when you laugh at silly jokes, when your face lights up at the thought of your darling! Marriage is this and so much more, and its up to you to write beautifully!
Please enter your email address to receive your free download.
[contact-form-7 id="2199" title="Email for Downloadable Freebie"]
Hello, its me Theresa, and I am a Destination Wedding Celebrant residing in the amazing and exciting city of Dubai. The world is my wedding oyster. Whether your wedding ceremony is in Dubai at a  luxury hotel, on a beach, on a yacht, in the desert, or some other exotic location, I can be there.
I can even go to a  Greek Island, Turkey, Tuscany, Cyprus, Sri Lanka,Cote d'azure or any other beautiful spot in the world to conduct your wedding ceremony. Whether you have hundreds of guests, or just a few, my heart  still overflows  with passion for the ceremony.
Its all about you: Everything on your wedding day is all about you, and what fun to create a ceremony that reflects your love for each other. I stand amazed at how love happens, and one thing I know for sure: love happens anytime, anywhere, anyhow and any age. Love jumps across  cultures, and  continents, and every love story is different and utterly unique. Aint love just grand! 
Love has no age barriers: By the way, just a reminder: love is not only for the young ones, oh no. Love offers second, third and even more chances, so never forget that.
I am a love expert: How well I know the feeling of my heart filled to the brim and overflowing with love, utter contentment, joy, happiness, and awe. Love is just wonderful. In fact, with this kind of love, you can climb any mountain, catch every curved ball life might cast your way, understand every season and dance the dance of life and love. My desire is to impart to all my couples getting married words of love, life and wisdom, to enable them to build strong love-filled marriages, that will cause them to daily fall in love with each other  all over again.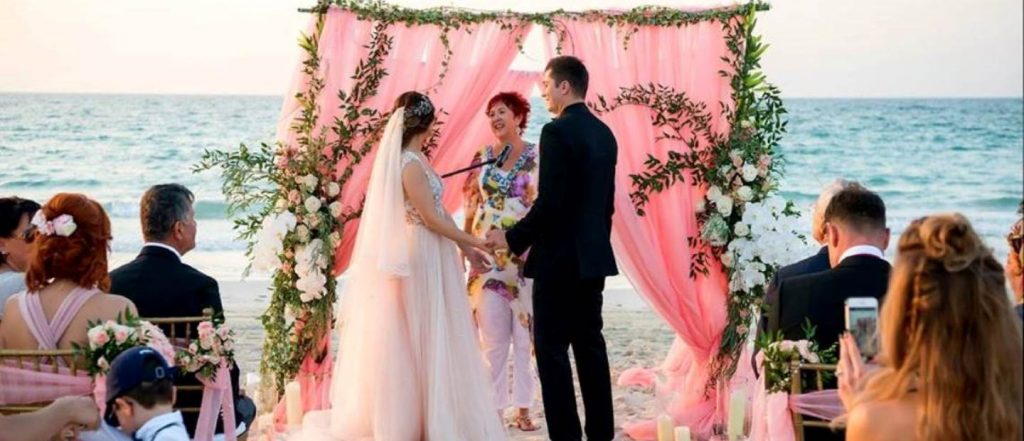 Soon to be engaged, newly engaged, or planning your wedding day: I have a little golden nugget of advice I like to pass on to all my bridal couples: enjoy the journey of planning your wedding, have lots of fun along the way, life isn't perfect so don't stress if something does not go according to plan.
Innovation is the mother of all wedding inventions, and you want to  create memorable stories and memories along the way.
Celebrate every milestone in the journey leading up to  your wedding day, as these are stories you will share with your children one day! Staying loved up on this pre-wedding journey is more important than all the stuff you have to organize.
On your wedding day, the most important thing is to be relaxed and to savor every moment.  As you walk down the isle to your prince, take snapshots of every step along the way as you fix your gaze on your darling waiting for you.
This is Your Moment. Your Wedding Day has finally arrived!